BattleCakes
Wishlist BattleCakes on Steam!
---

Wishlist BattleCakes on Steam!
We are thrilled to announce that our Steam page is officially live! Head on over and wishlist the game today at BattleCakes.com/wishlist Also...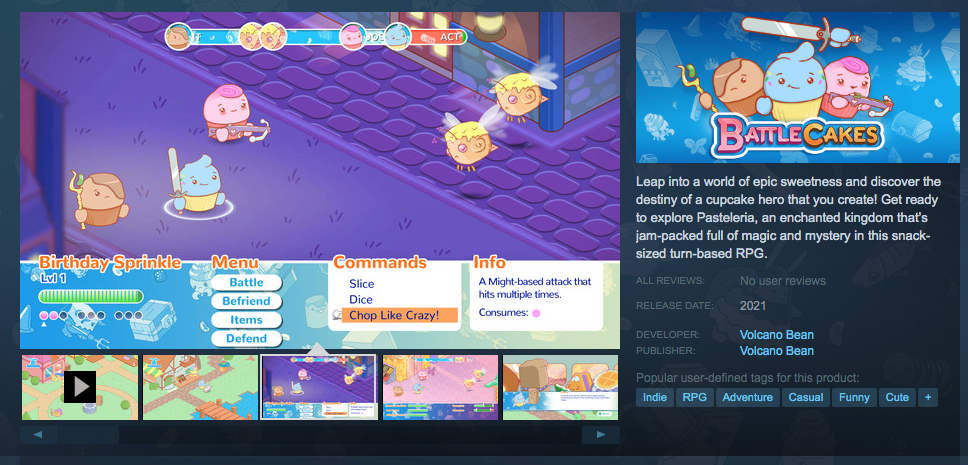 Watch new BattleCakes gameplay footage...TODAY!
Check out brand new gameplay footage 5/26/2020 at 1pm ET during Wholesome Direct! A first-of-its-kind showcase featuring exclusive footage, interviews, and announcements from 50+ wholesome indie games... like BattleCakes! So many new cute and cozy games to get excited about.